It's Libra Season: Your October Home Horoscope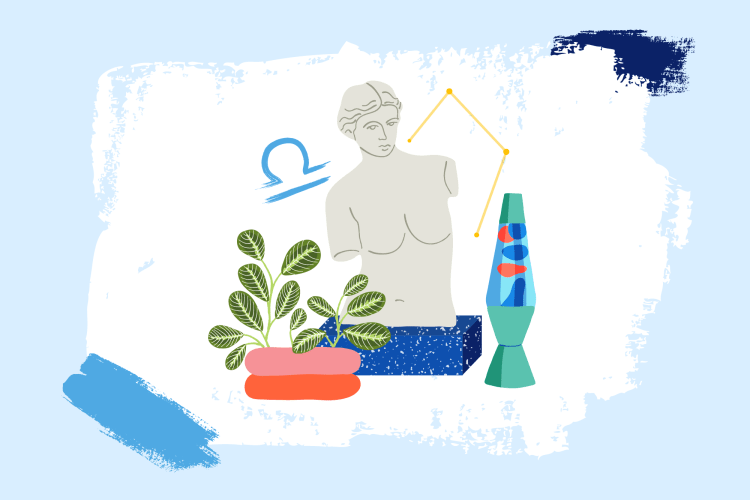 Prepare your finest glass cleaner and step through the looking glass, astral voyagers. October's cosmic clarity is brought to you by the sign of Libra, and the zodiac's aspirational aesthete has us both reckoning with our spatial reality, and vision-boarding our dream houses.
Libra energy's notorious sense of "balance" actually reminds us that coming into equilibrium is a highly dynamic, individualized process. Our thresholds for certain extremes, and carefully concocted calibrations are as personal as paint chips.
Consider the concept of alignment in all its various guises this month. What is off kilter inside your heart and inside your space? Take October to look it straight in the eye with love, and to right any crooked paintings on your metaphorical wall.
The other major cosmic news is Venus' retrograde journey through Scorpio. Contrary to some astral fear-mongering, retrogrades are delicious times to invite that planet's energy into a private dance, and Venus' slowed-down sojourn wants us to delve into our desire nature and clear out any cobwebs around worthiness and self-critique.
So dream it big and beautiful, astral voyagers. But don't forgot to honor exactly what's here. October wants you to throw back the blinds and let the light, the darkness, and everything in between, flood your boudoir without judgment.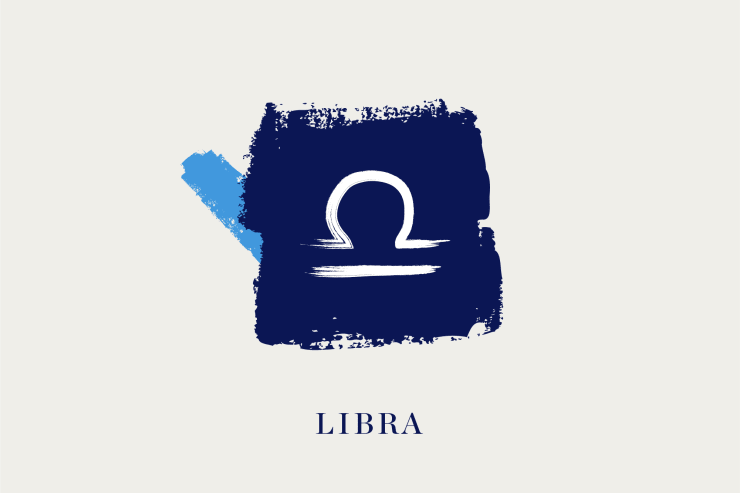 In the Stars: Happy birth month, aspirational angel! You're capable of a powerful cosmic mixture of realism and idealism, and this particular Libra Season asks you to deeply align those ideals with your blood and your bones. With Venus' retrograde journey through Scorpio, you're being asked to really feel into any blocks around intimacy that come from an unwillingness to get friendly, first and foremost, with your own shadowy bits. There is an unprecedented amount of humanness and self-forgiveness available to you this month, Libra. Take this time as an invitation to dance and romance yourself fully without any trace of shame.
In Your Space: Let this down and dirty self-love fest start at home, with all of the hearts, stars, and animal prints one cavern can hold. Follow your tastes completely, no matter any clashing or critical voices buzzing inside your head. It's a month for unabashedly loving what you love, and letting this remind you that personal palettes and perspectives are invaluable to the world outside your doors. Start with your vanity table and shower rack, and trick them out with collections of items and fragrances that you can simply wear and relish solely for yourself in the comfort of your own boudoir.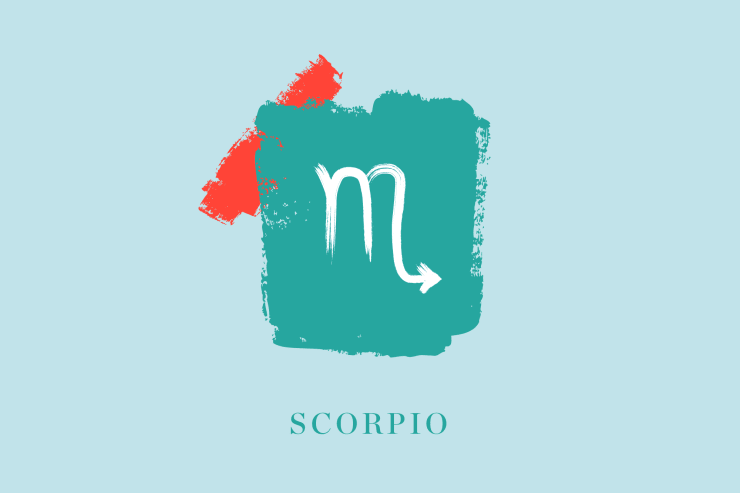 In the Stars: Originally, Libra and Scorpio were one sign, and this collaboration between the zodiac's light and dark sides of partnership will serve you well this month, Scorpio. Where have deep dives into the underbelly started to leave you exhausted and longing for some straightforward sensual release? With Venus traveling retrograde through Scorpio, and Jupiter poised to make its final, expansive stand in your sign, you're being asked to loosen your grip around your desires, and get touchy-feely with what simply feels good. Let it be easier, sweet Scorpio. And know that this process of embracing ease may just be your most badass move yet.
In Your Space: Easy and breezy are your key design terms this month, Scorpio, and anything that feels heavy, oppressive or challenging simply must go. If you're able to budget for it, ask for help at every turn. A professional design eye, and cleaning or furniture assembly service will serve as a potent reminder that you don't have to go it alone, and that you absolutely deserve comfort without having to prove it with blood, sweat, and tears. Swap out old duvets, plump up pillows, and upgrade pasta bowls. It's time to settle in with your snacks and celebrate your spatial worthiness.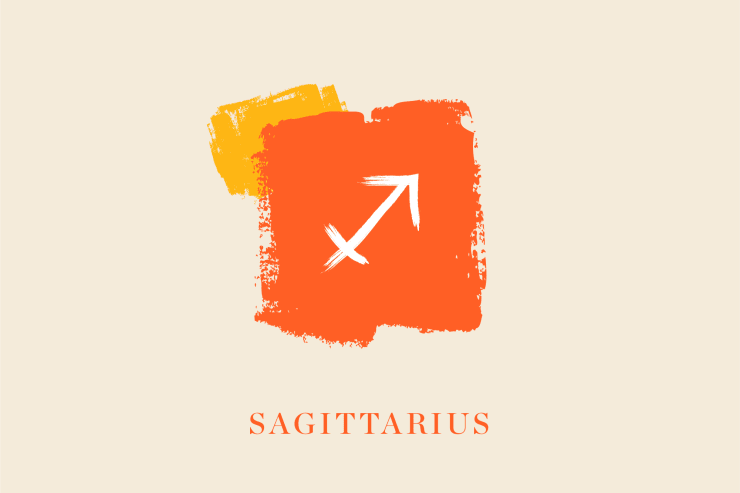 In the Stars: As the Libra Sun forms a supportive angle to your sign, you're being asked to hone your focus so you can best utilize the resources on hand. The concept of narrowed focus sometimes makes you feel stifled, but this month, treat the art of strategy like a grand reconnaissance adventure. Gather information on the ground. Be willing to open wide to another, seemingly oppositional point of view. Friction and perceived limits are actually your besties right now. With Jupiter poised to enter your sign for a year-long transit, starting in November, you're being asked to pause and realign before this next cycle's radical leaps.
In Your Space: Follow the motto that how you do one thing is how you do everything, Sag, and start with a single room overhaul, or even a closet. There's no need to pull spatial cleansing all nighters, or to stage epic redesigns right now. By all means, you can hold the big picture vision in your mind's eye. Just let it unfold step-by-step without having to fly into excess mode. And celebrate the creative potential of seeming constraints by working around statement pieces, upgrading wall art, and reveling in the finely-tuned potential of drawer organizers and storage pieces.
View the full article here at Apartment Therapy
https://www.altpdx.com/wp-content/uploads/2019/11/logo-horizontal.png
0
0
AltPDX
https://www.altpdx.com/wp-content/uploads/2019/11/logo-horizontal.png
AltPDX
2018-10-16 23:12:48
2018-10-16 23:12:48
It's Libra Season: Your October Home Horoscope