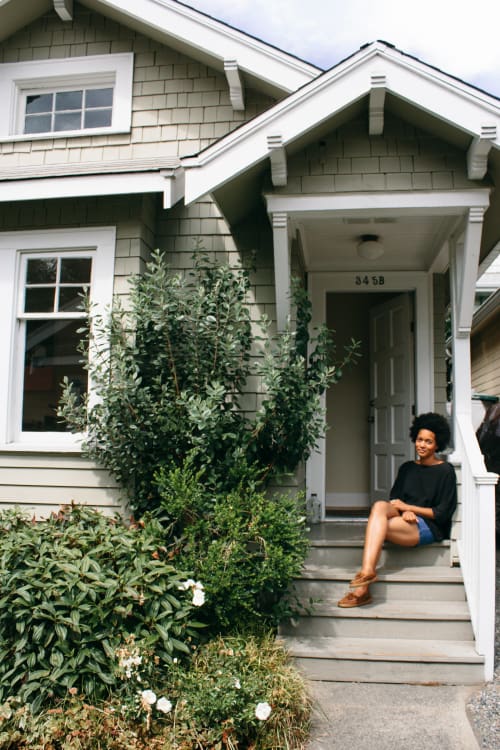 Sisters are doing it for themselves—and building equity while they do it!
All over the United States, single women are outpacing single men when it comes to homeownership. LendingTree, an online loan marketplace, determined that on average, single women own around 22 percent of homes, while single men own less than 13 percent. Considering how expensive it is to buy a house, that's quite the statistic, particularly since the average woman in the U.S. only makes 80 percent of what the average man does.
On both coasts, almost twice as many homes are owned by women than by men. In the New York metropolitan area, single women own slightly more than 820,000 homes, while men own about 435,000. In the Los Angeles metropolitan area, women own 460,000, while men are at just 260,000.
The statistics continue to vary when you move away from the coasts. Oklahoma City, Oklahoma, proved to be the metropolitan area where single men own the largest share of owner-occupied homes, at 16 percent. But even though single men own a greater proportion of homes in Oklahoma City than they do elsewhere in the country, they still own fewer homes than single women, who own 24 percent of residential properties in the area.
Meanwhile, New Orleans, Louisiana, is the metropolitan area where single women own the largest share of owner-occupied homes. Out of the nearly 300,000 owner-occupied households in the area, single women own nearly twice as many of them than single men do: 27 percent compared with 15 percent. That's an 11.61 percent gender gap between single homeowners! Just behind New Orleans is Miami, Florida, followed by Birmingham, Alabama.
LendingTree determined these results through analysis of the U.S. Census Bureau's 2017 American Community Survey. For this report, LendingTree focused on owner-occupied housing units.To determine the percentage of homeowners who were either single men or women in an area, they divided the number of homes occupied by either single male or female homeowners by the total number of owner-occupied homes in an area. If you're wondering why these percentages do not add up to 100 percent, it's because there are other types of homeowners (i.e. married couples) in the area.
View the full article here at Apartment Therapy
https://www.altpdx.com/wp-content/uploads/2019/11/logo-horizontal.png
0
0
AltPDX
https://www.altpdx.com/wp-content/uploads/2019/11/logo-horizontal.png
AltPDX
2019-01-30 07:15:54
2019-01-30 07:15:54
In "Hell Yeah" News: More Single Women Own Homes Than Single Men