Gentrification hits Portland's elementary schools the hardest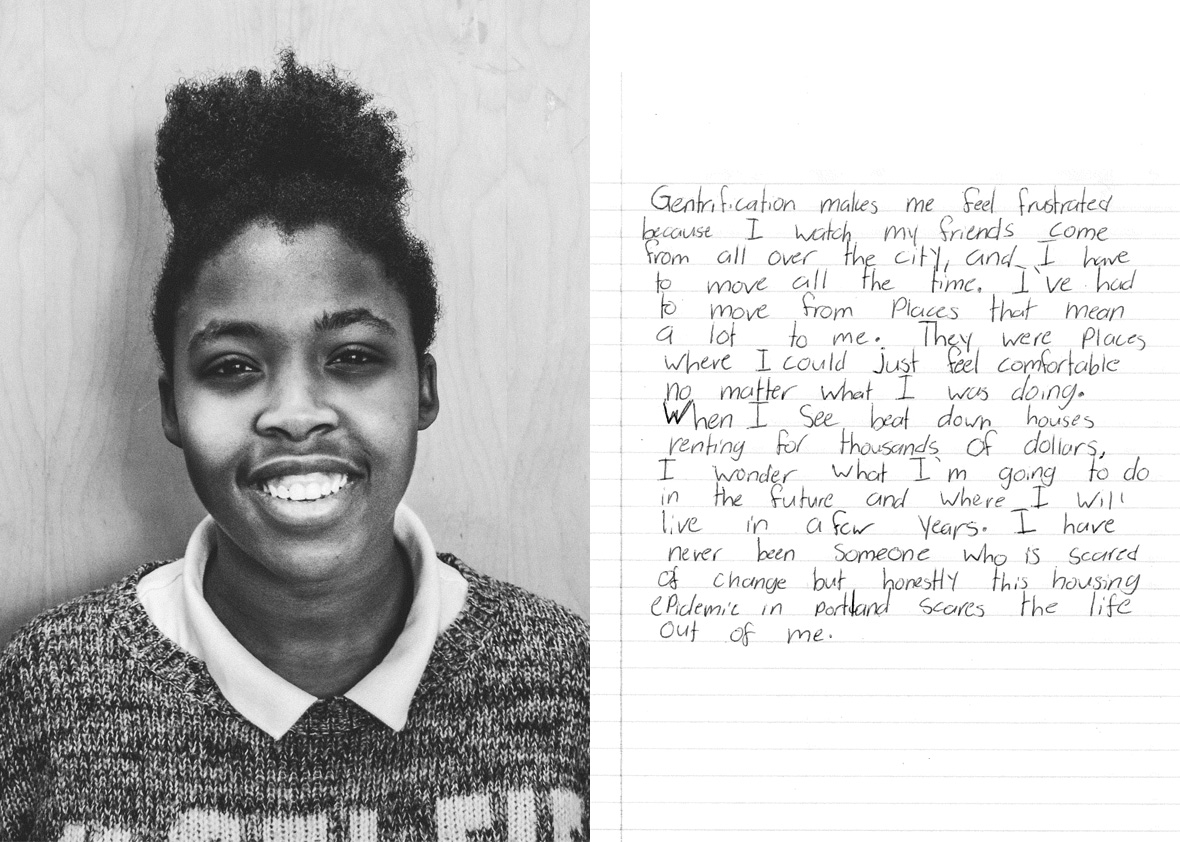 PORTLAND, Oregon—Across Portland's Albina district, chic cafes advertise pour-over coffee and delicacies such as blueberry basil donuts. On Mississippi Street, hollowed-out school buses and roadside stands sell vegan barbecue and bacon jam empanadas. The street signs read "Historic Mississippi," a nod to the area's century-old roots, but it's increasingly difficult to find spots that don't evoke the decidedly ahistoric hipster vibe that now makes Portland famous.
One notable exception is the neighborhood's pre-K–8 school, Boise-Eliot/Humboldt—known as Boise for short. Sandwiched between a block of newly renovated bungalows and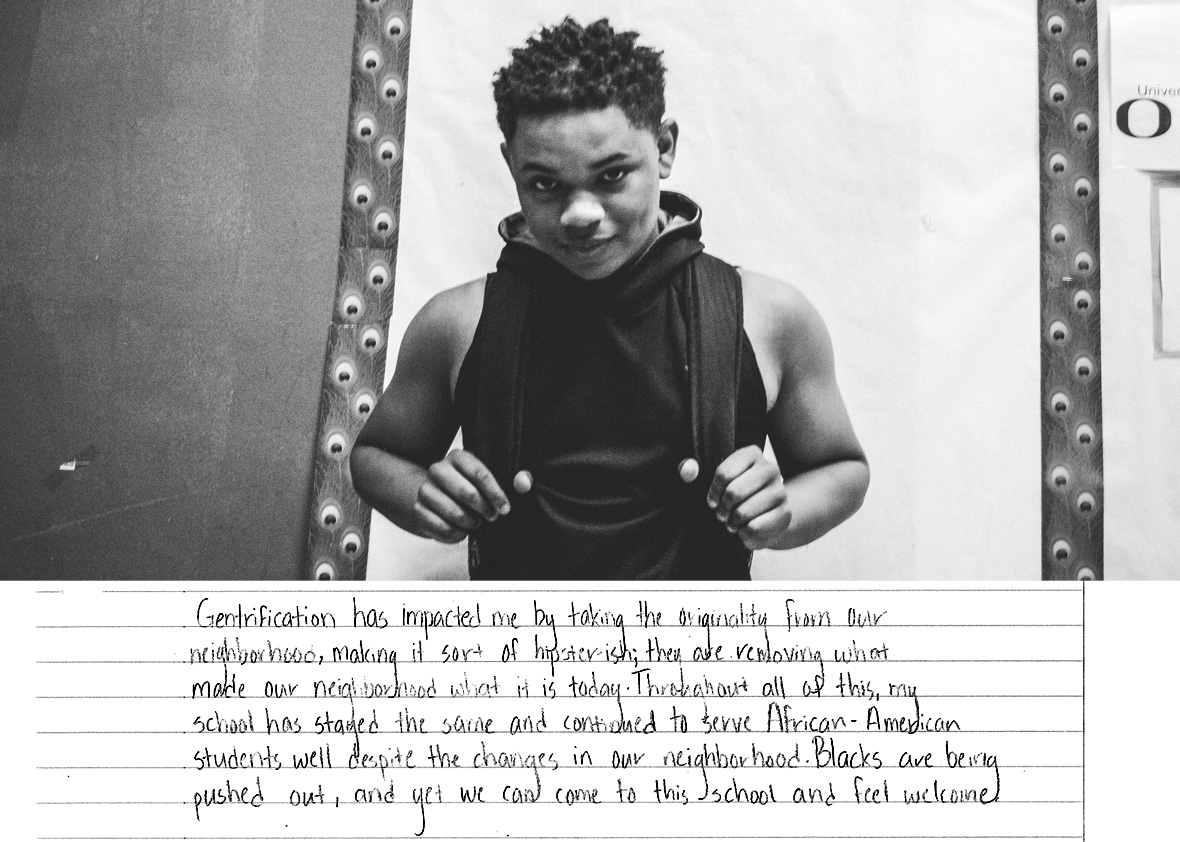 a strip mall with a yoga studio and a combo bar and laundromat, the two-story red brick building hasn't changed much in decades. Unlike the neighborhood's new residents, a majority of its students are black and low-income. Many of their families have been priced out of the Albina area and relocated to outskirts of Portland, a move known as going "out to the numbers" because of those areas' numbered streets. So the students take public transportation to attend Boise, a revered institution in Portland's black community. Most newly arrived white families, meanwhile, transfer their children out of Boise into schools that they consider better—and which are definitely whiter.
When neighborhoods gentrify, schools often don't follow—at least not nearly as quickly.
It's a phenomenon playing out across America as middle-class white families move into urban neighborhoods that real estate agents might have once called "undesirable." Think Harlem in Manhattan, Oak Cliff in Dallas, the Bywater in New Orleans, the South Loop in Chicago, or the Mission District in San Francisco. They may be hip destinations with attractive amenities, but most of their public schools don't get the same love from new arrivals. The problem is particularly acute in Portland, which is already the whitest big city in America and growing whiter.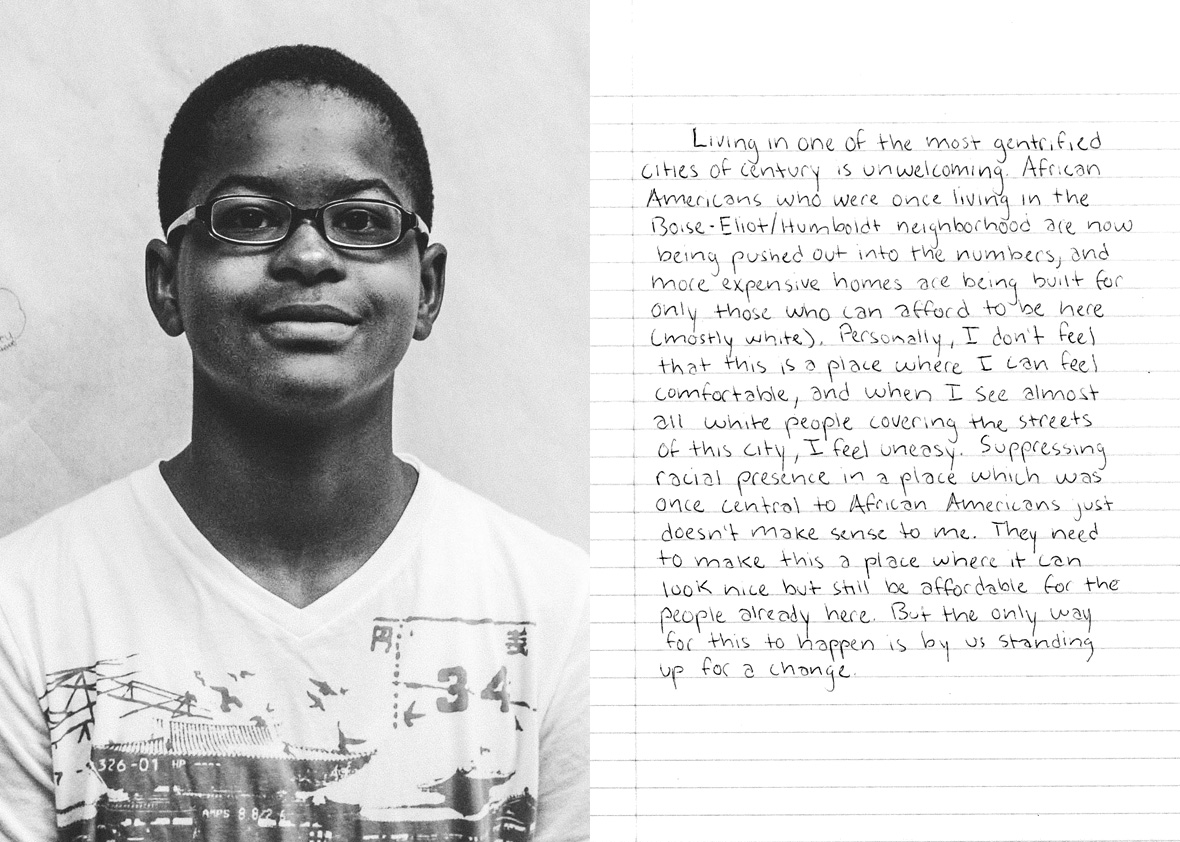 … Despite the changes in the area, the student body remains a hair under 60 percent black and only 15 percent white. That's almost opposite of the surrounding neighborhood, which according to the 2010 census is 63 percent white and less than 20 percent black (down from more than 50 percent black in the 1980s, and almost entirely black in the 1960s). School staff say the neighborhood has grown even whiter in the past six years, with the school demographics changing at a much slower rate.
Portland Public Schools previously allowed parents to enter their children into a lottery and select schools of their choice. Now, the district relies on a petition system that allows students to transfer with district approval—a requirement it said would prevent families from fleeing (mostly minority) schools with low enrollment. But the petition policy is lax. Parents affected by the system say they view it as an extra step, but not one that prevents them from getting their children into the schools they want.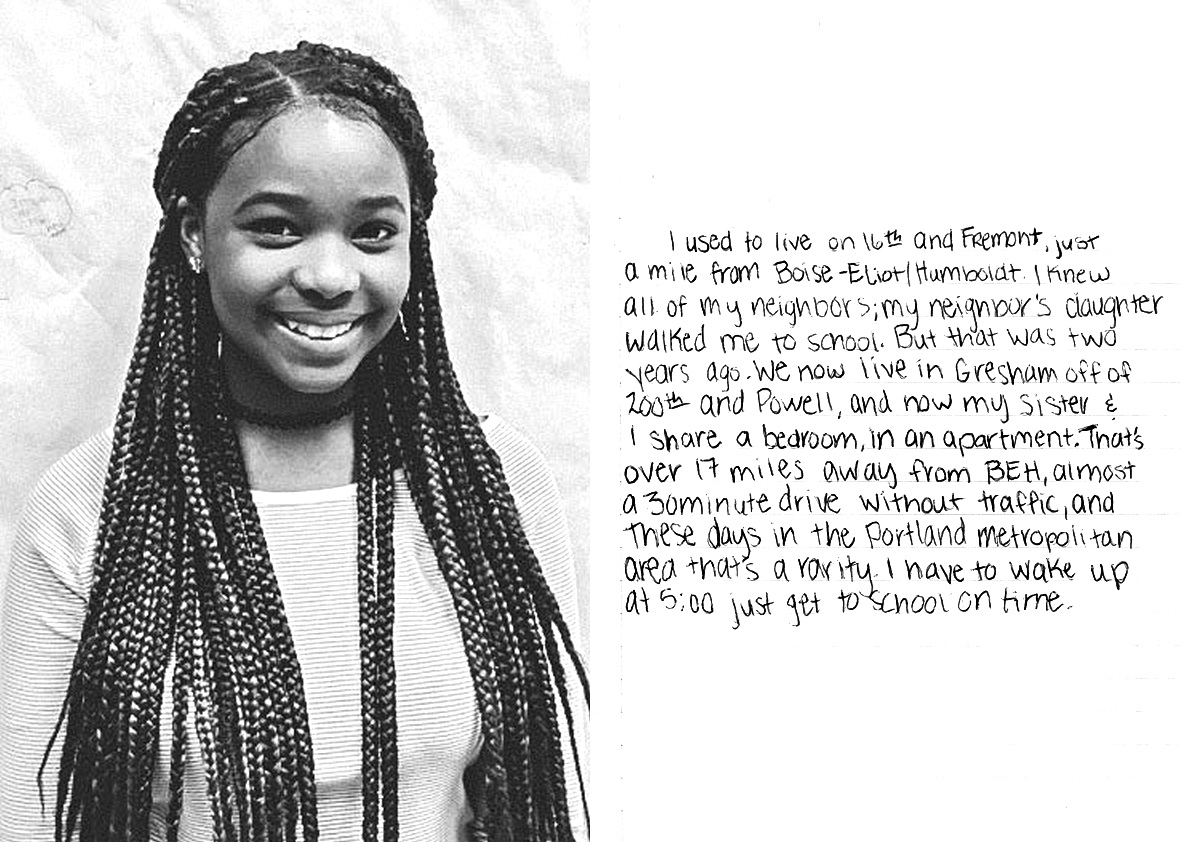 This system allows many black students who've moved away to petition to attend Boise, but Bacon says even more simply fake their addresses—listing the home of an aunt or a grandmother who still lives near the school. "This school has always served Portland's black community. They have relationships here—trust," says Bacon. "The school has delivered for their relatives, and they want that for their kids."
The entire article including larger photos and additional student statements can be found
HERE
on Slate.com
https://www.altpdx.com/wp-content/uploads/2019/11/logo-horizontal.png
0
0
AltPDX
https://www.altpdx.com/wp-content/uploads/2019/11/logo-horizontal.png
AltPDX
2016-06-23 11:29:55
2016-06-23 11:29:55
Gentrification hits Portland's elementary schools the hardest